Articles by Dr. Omar Moreno
About Dr. Omar Moreno, his discovery of Rheumatic Rings, and the development of the DEAR System
The DEAR System Natural Medicine is based on RHEUMATIC RINGS and other health factors. Rheumatic Rings were discovered by Dr. Omar Moreno in February 2002 and were investigated for ten years. Rheumatic Rings are signs that can be seen in the iris of the eyes of every person.   They indicate, genetically, in which tissues of the human body accumulates excessive uric acid.   Even one-year-old babies have Rheumatic Rings.Rheumatic Rings do not indicate the blood's uric acid level but human body tissues in which said acid is excessively accumulated. These rheumatic rings can predict with good degree of certainty whether a person will suffer from arthritis, fibromyalgia, diabetes, kidney problems, cancer, liver cirrhosis, heart disease, osteoporosis, lung, prostate, uterus, breast cancer and other conditions. So it's very important that everyone knows where on his/her body are located such rheumatic rings. DSNM Iridology offers this information to anyone in advance.
You can visit Dr. Omar Moreno's Web site at www.dearsys.org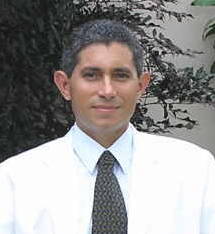 Artículos por Dr. Omar Moreno
Acerca del Dr. Omar Moreno, su descubrimiento de Anillos Reumáticas, y el desarrollo del Sistema DEAR.
El Sistema de Medicina Natural DEAR se basa en anillos REUMÁTICOS y otros factores de salud. Anillos Reumáticos fueron descubiertos por el Dr. Omar Moreno, en febrero de 2002 y fueron investigados por diez años. Anillos reumáticos son signos que se pueden ver en el iris de los ojos de cada persona. Indican, genéticamente, en cual(es) de los tejidos del cuerpo humano se acumula un exceso de ácido úrico. Incluso los bebés de un año de edad tienen Anillos Reumáticos. Anillos Reumaticos no indican el nivel de ácido úrico de la sangre, sino los tejidos del cuerpo humano en el que dicho ácido se acumula en exceso. Estos anillos reumáticos pueden predecir con un buen grado de certeza si una persona va a sufrir de artritis, fibromialgia, diabetes, problemas de riñón, el cáncer, la cirrosis del hígado, enfermedades del corazón, osteoporosis, cáncer de mama, del pulmón, de la próstata, del útero, y otras enfermedades. Así que es muy importante que todo el mundo sepa donde en su cuerpo se encuentran tales anillos reumáticos. Iridología DSNM ofrece esta información de antemano.
Puedes visitar el sitio Web del Dr. Omar Moreno en www.dearsys.org