The only thing sexier than two vegan pizzas is sharing them with two sexy vegans. We vegans are much sexier than carnists for the following reasons: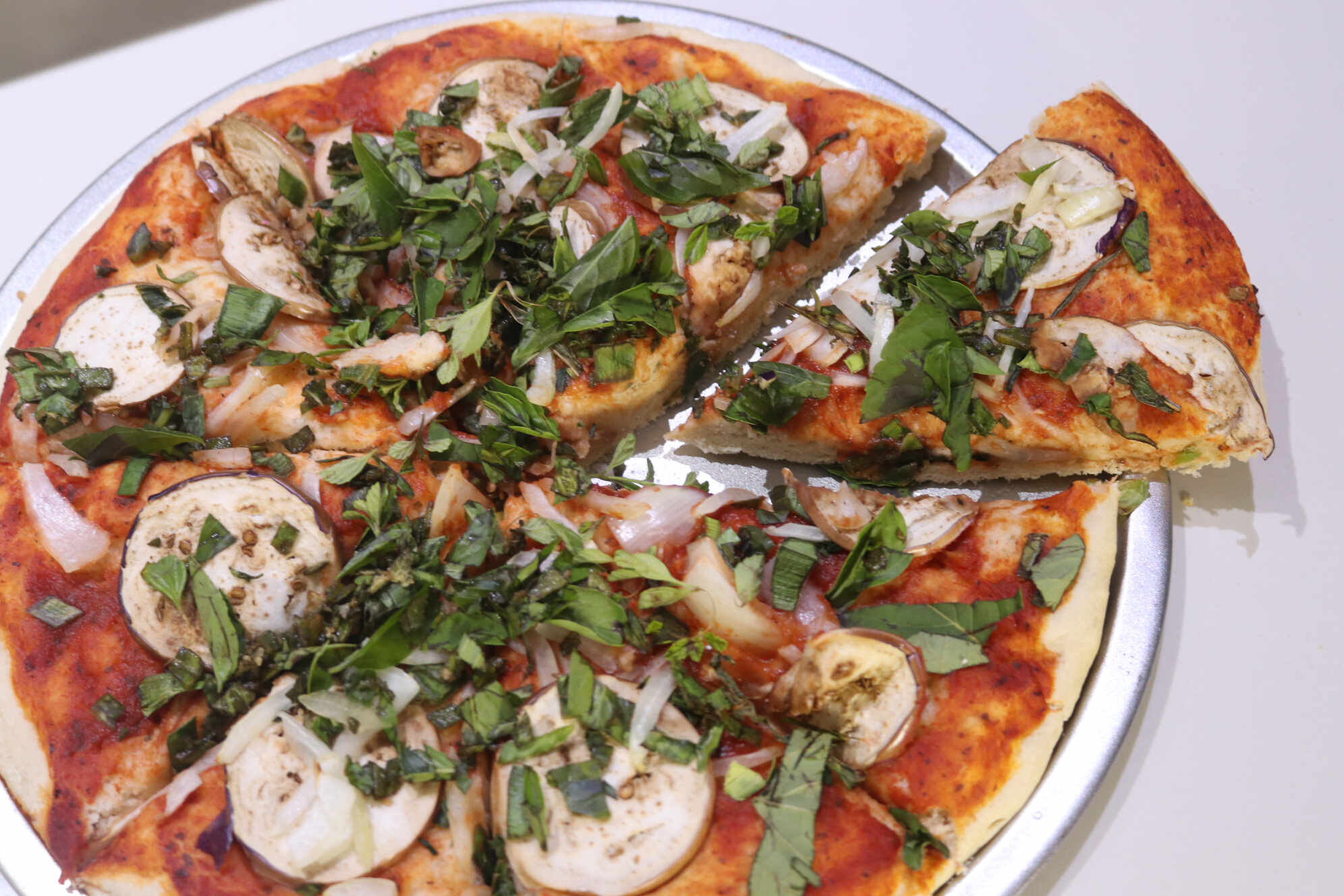 1. Vegans have greater blood flow to all our parts because plants do not have cholesterol. That means harder erections and stronger orgasms for both men and women (yes, female sexual organs also become erect when excited ).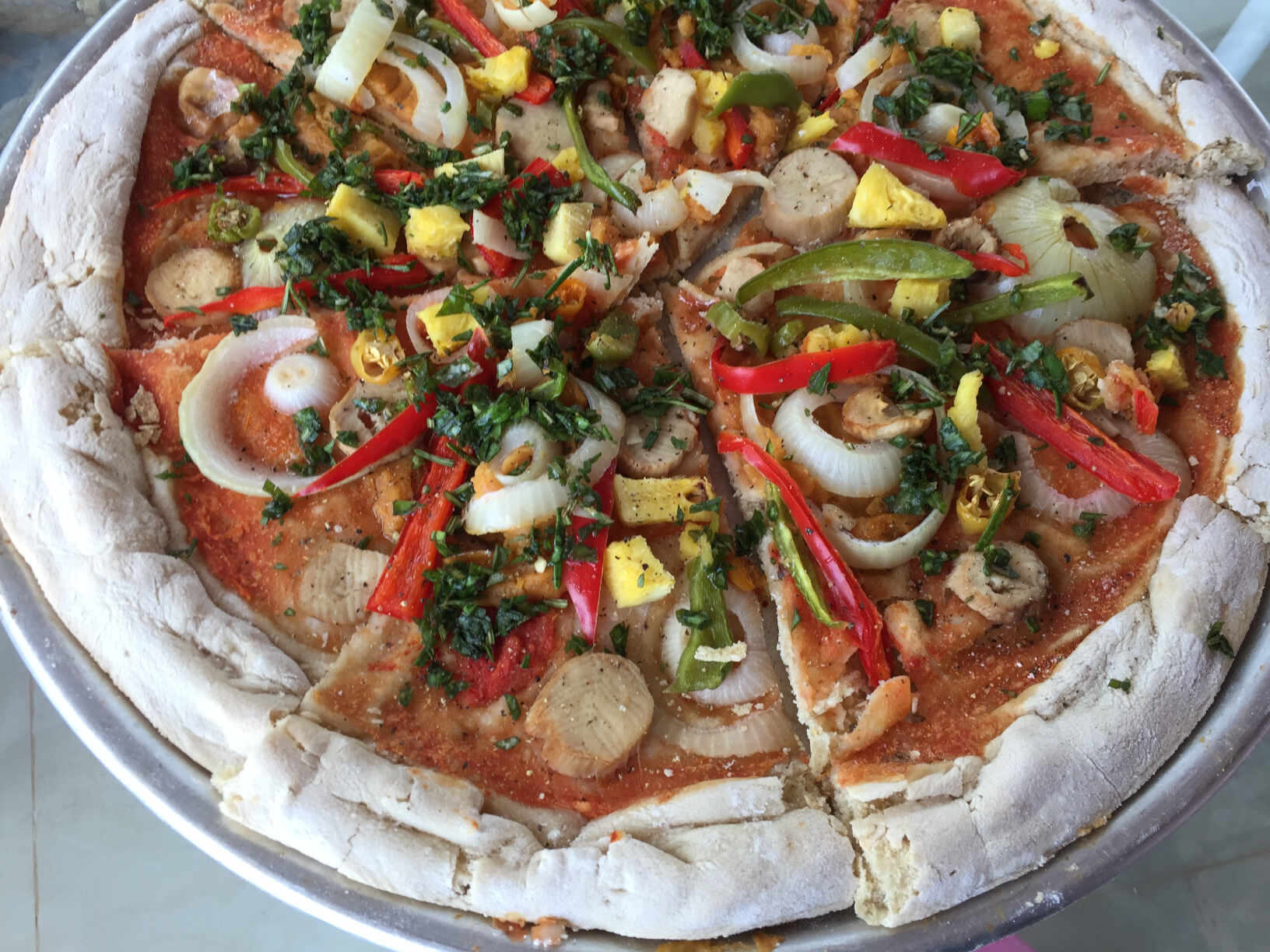 2. Vegans have more stamina because plant digestion is quick and easy.

3. Vegans smell and taste better, especially raw vegans.

4. Los veganos son más fuertes y más seguros que los carnistas. Los fuertes y confiados somos conocidos por nuestra compasión por los débiles, mientras que aquellos que carecen de confianza fingirán fortaleza siendo crueles contra los inocentes.
5. The vegan lifestyle leads to an ideal body weight. If you like a slim and toned body, you will find many of them in the growing vegan community.
To make 3 sexy pizzas at home, do it in three simple parts:
1. Prepare the pizza bases
Mix 2 cups warm water with 3 teaspoons of instant yeast, 1 teaspoon of baking powder, 3 teaspoons of himalayan sea salt, 3 teaspoons of sugar, 3 teaspoons of coconut oil and 9 cups of wheat flour * (sadly this recipe contains gluten). Kneed it until it has the right texture (a non-sticky ball). Cover the ball with a little more coconut oil and leave it covered until it grows to twice the size. Divide the dough into 3 balls, folding the ball down several times until it is very round, then flatten it with a rolling pin. Heat the oven and cover 3 pizza trays with coconut oil. Transfer the bases to the trays and put them in the oven to pre-cook them (so the rest of the ingredients avoid too much cooking).

2. Prepare the Pizza Sauce
Boil 12 roma tomatoes in a saucepan. When they soften, it drains the water. Peel the tomatoes and blend with garlic and a little pink salt, then continue cooking to evaporate some of the water.

3. Prepare Two Cheeses for your Pizza
Boil 6 chopped potatoes in a pot. When they soften, it drains the water from both. Blend half of the potatoes with himalayan sea salt; the other half with garlic, pink salt and paprika (to have 2 colors of cheese).
Every Pizza is a Masterpiece
Take your pre-cooked base out of the oven and assemble it with a lot of love to your liking or the taste of the person who is going to eat this work of art.
Por lo general, primero cubriras la parte centrica de la base en salsa. Luego, agregarás una capa de queso blanco. Seguirás agregando las frutas, vegetales y hongos que le apetece. Y finalmente se agrega otra capita de queso anaranjado.
Meteles al horno hasta que tengan el nivel de esponjoso/crujiente que prefieres. Sacalos, y agrega hierbas aromáticas frescas (albahaca, romero, oregano, cilantro etc).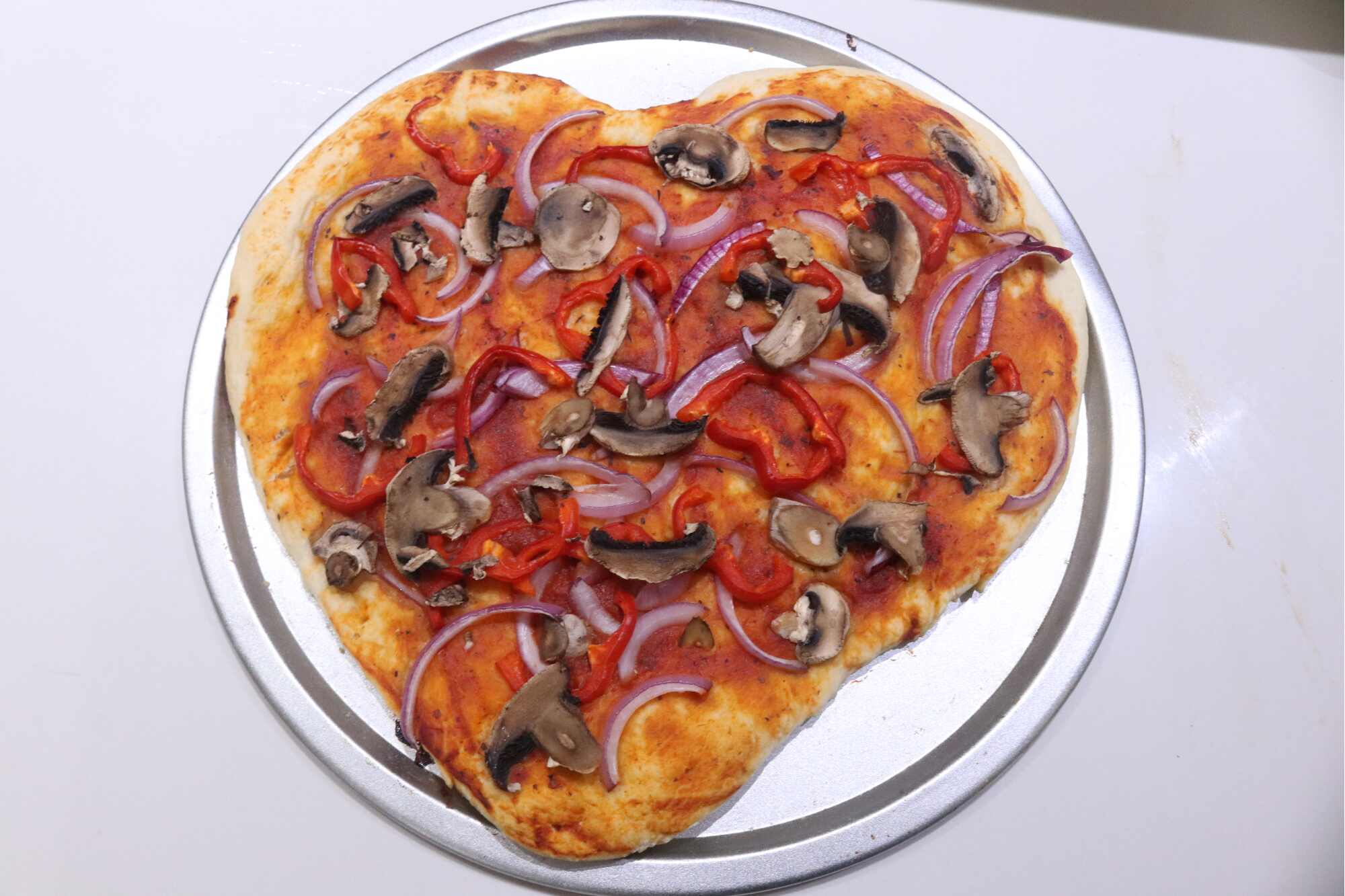 Disfrutas las sexi pizzas con otros/as sexi veganos/as o convierte unos/as nuevos/as (no olvida los de 4patas).