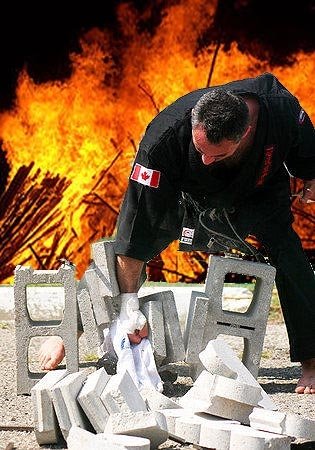 Martial Arts go beyond physical exercise to encompass mental and physical exercises, cultivating balance and generating consciousness. They are based on the timeless principle of observing and controlling the flow of energy. A true master of martial arts is a master of living.
If you spend some time observing a master like Albert Mady, it will change your life for the better. Albert is a true master of his own style of mixed martial arts including Isshinryu Karate, Muay Thai and tameshiwari, wherein he converts himself to dynamite and explodes through and pulverizes concrete like it were a vanilla wafer.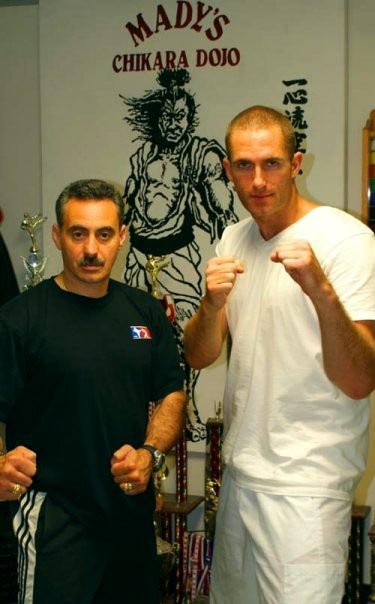 Mady's full contact, bare-knuckle kickboxing class is a mix of women and men and there are classes for kids. Mady is equally committed to his world-champion students and the regular people wanting to learn life-saving self-defence tequniques. And the lives he has saved are many.  Despite his innumerable honours and achievements, he remains down-to-earth, extremely generous, and a loyal friend to many. He has trained many bodies and many minds to follow the invincible spirit at the heart of every student.