Kristina lives an exemplary lifestyle. She takes amazing care of herself and millions of people worldwide that follow her tips on lifestyle and raw food preparation.
Kristina lives in Houston, where she heads the largest organic produce co-operative in the United States, Rawfully Organic. Kristina coaches and inspires thousands of others to be fully raw. She  is also the author of fullyraw.com.
If the radiance of her smile doesn't inspire you enough to go raw, surely the exquisite flavors of her recipes will!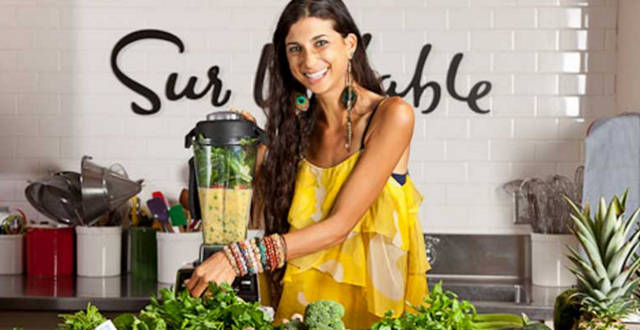 Eight years ago, Kristina sought to cure her Hyperglycemia. She switched to a fully-raw plant-based diet and follows Dr. Doug Graham's recommendation for keeping the ratio of 80% carbohydrates to 10% protein to 10% fat.  There is no question that Kristina is thriving on her new diet.  She has made it her mission to share the many benefits of fully raw food with you.
In the following videos, she will inspire you to experiment with raw plants at your own pace:
You can find Kristina's videos in my Raw Food Recipes and other sections of this Web site, or visit her site at fullyraw.com.
Here are some more videos that I think you'll find particularly valuable:
http://youtu.be/pSk4S1Nd__A