This fantastic recipe comes from Natalia Star of Oceanica Wellness. Natalia has created a masterpiece that is nearly too pretty to eat.
Ingredients: Carrots, alfalfa sprouts, broccoli, sun dried tomatoes, extra virgin olive oil, fresh lemon juice, paprika, kale.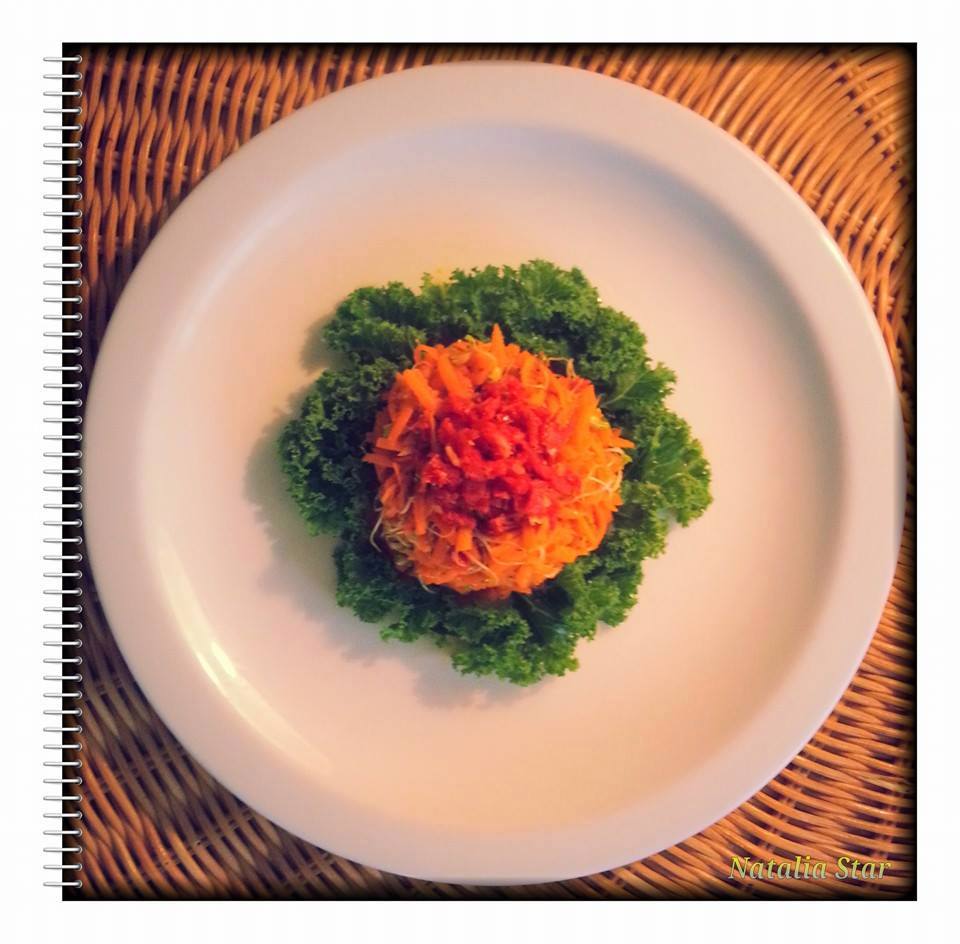 Preparation instructions: shred two large carrots and a small head of broccoli. In a large bowl, mix the aforementioned shreddings with some alfalfa sprouts, sun-dried tomatoes, extra virgin olive oil, freshly squeezed lemon juice, and paprika. Press the mixture into the shape that you like, and top with more sun-dried tomatoes. Surround it with small bouquets of kale. Enjoy!
Natalia is the founder of Oceanica Wellness. Her writing is uplifting and inspirational. She wants to help you to enjoy a healthy lifestyle and is my co-hostess in our 7-day Raw Vegan Challenge.
Esta fantástica receta viene de Natalia Star de Oceanica Wellness. Natalia ha creado una obra maestra que es casi demasiado bonito para comer.
Ingredientes: zanahorias, brotes de alfalfa, brócoli, tomates secados al sol, aceite de oliva extra virgen, jugo de limón fresco, pimentón paprika, col rizada.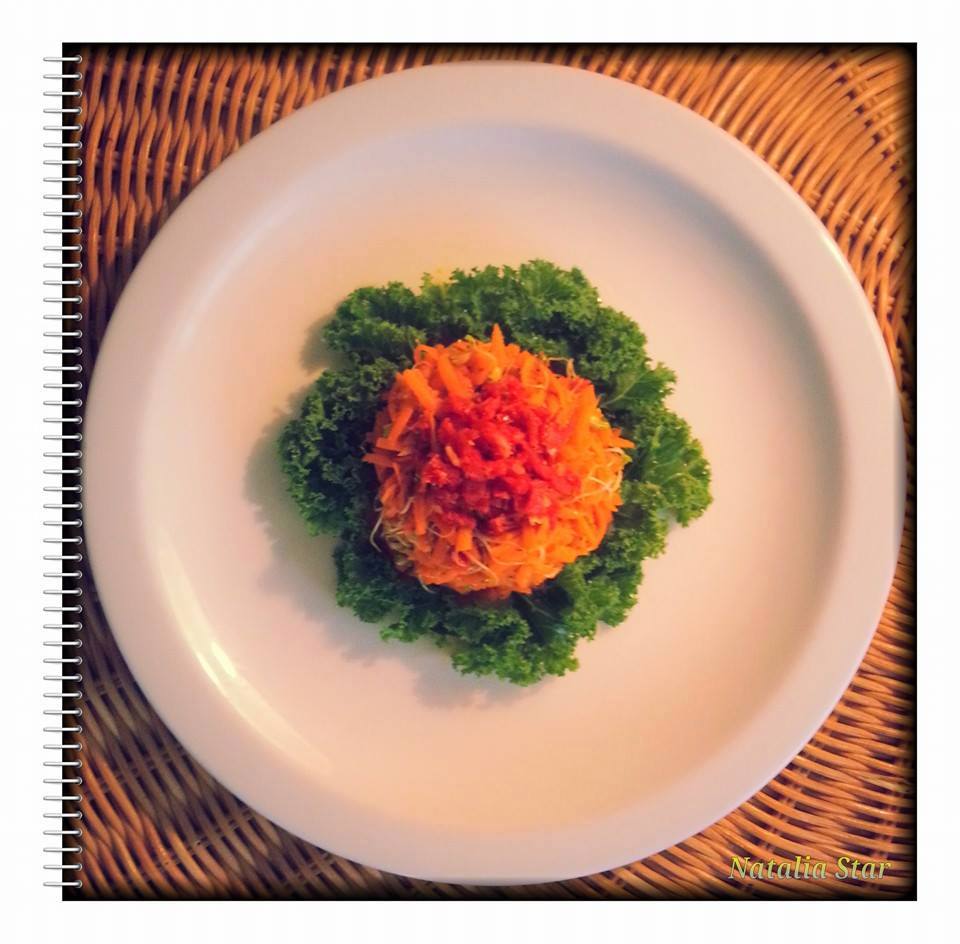 Instrucciones de preparación: triturar dos zanahorias grandes y una pequeña cabeza de brócoli. En un tazón grande, mezcle los shreddings mencionados con algunos brotes de alfalfa, tomates secos, aceite de oliva virgen extra, zumo de limón recién exprimido, y el pimentón. Presione la mezcla en la forma que te gusta, y encima con más tomates secados al sol. Rodea con pequeños ramos de la col rizada. Disfrute!
Natalia es el fundadora de Oceanica Wellness . Su escritura es edificante e inspirador. Ella quiere ayudarle a disfrutar de un estilo de vida saludable y es mi co-anfitriona en nuestro Desafío Crudi-Vegana de 7 días.