Respected Reader,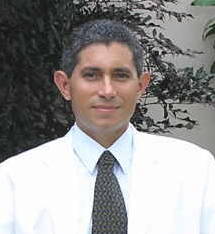 WIFI RADIATION SEVERELY AFFECTS YOUR HEALTH AND THE HEALTH OF YOUR FAMILY.
Availability of Wi-Fi is very convenient as it eliminates the use of cables. This technology is used in computers, tablets and mobile phones for sending e-mails and surfing the Internet anywhere within the range of the Wi-Fi signal.
Yet despite these benefits, studies show that the radiation generated by wireless routers negatively affects our health.
British activist website "Stop Smart Meters" recently published a list of 34 scientific studies showing adverse biological effects of exposure to Wi-Fi , including studies that link it to headaches, reduced sperm count and oxidative stress, which can ultimately lead to cancer.
The latest study of the damage caused by Wi-Fi comes from a surprisingly humble source: five  fifth-grade girls in Denmark, whose science experiment revealed that the wireless radiation is equally devastating to plants.
UNDENIABLE RESULTS
The experiment began when the five students realised that they had difficulty concentrating in school if they slept near their mobile phones the night before… see more.
TIPS FOR PROTECTION AGAINST WI-FI RADIATION
Follow these tips to protect your health and that of your family from Wi-Fi radiation… view more
REDUCE YOUR EXPOSURE TO WI-FI RADIATION
If you can not do without your Wi-FI, minimize it so… read more
Greetings and blessings,
Dr. Omar Moreno ND- DSNM
References